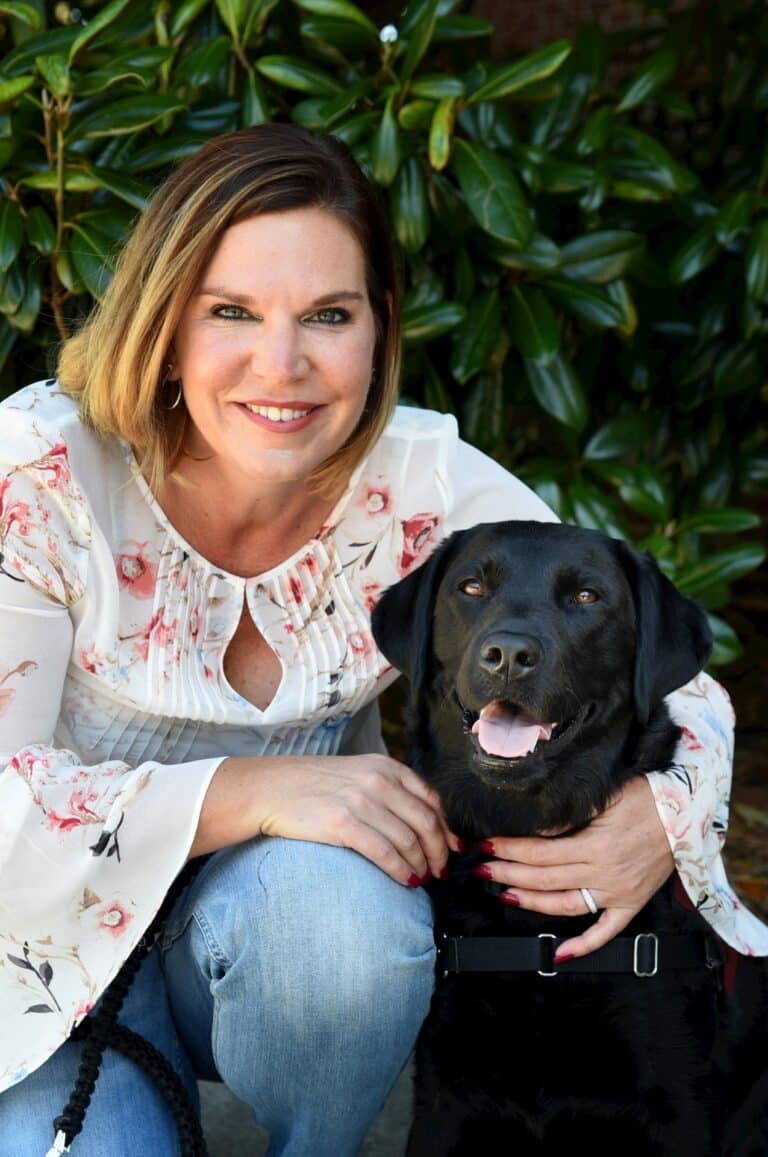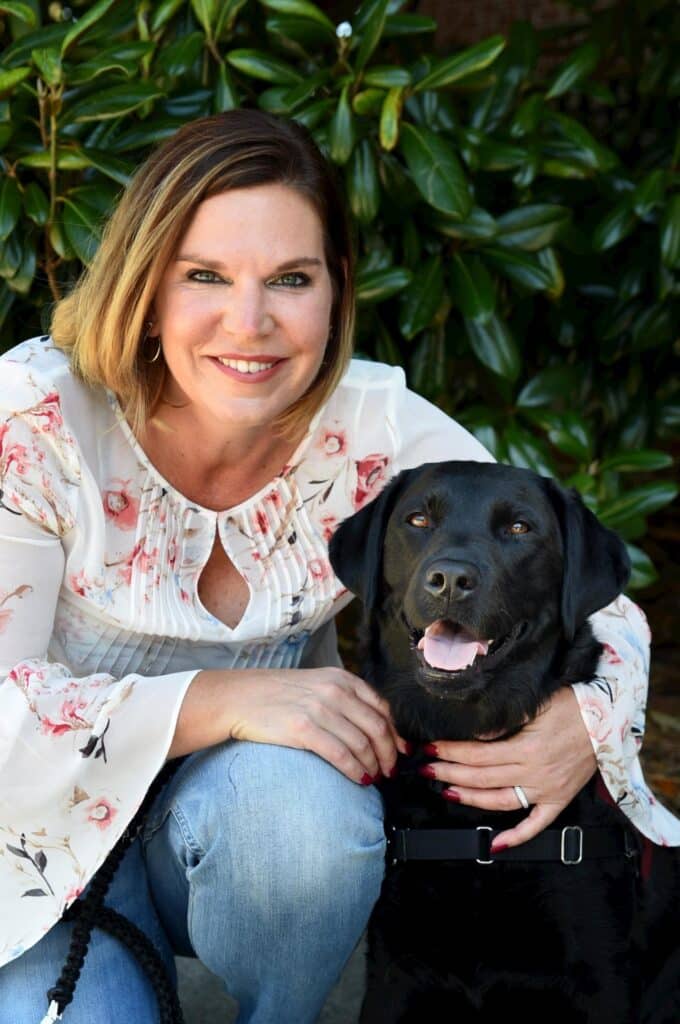 At Iron Bow Technologies we believe that what we do matters. We are committed to making a positive impact not only for our customers, but also in our community. With our customer first approach at the forefront of all that we do, we've chosen to focus our charity efforts in paws4vets, an organization focused on bettering the lives of our Armed Forces Veterans and their families.
The paws4vets program established in 2008 is part of paws4people Foundation. The goal of paws4vets is to help the many returning veterans who suffer from post-traumatic stress, traumatic brain injury, military sexual trauma, and other psychological, neurological and/or physical disabilities with customized Assistance Dogs.
As a result of past fundraising programs, Iron Bow is proud to currently sponsor paws4vets teams Lieutenant Colonel Elise Hunt, U.S. Army (ret.) and COWBOY and partially sponsor Master Sergeant Doug Alexander, U.S. Army (ret.) and PARKER, and there are many others still in need.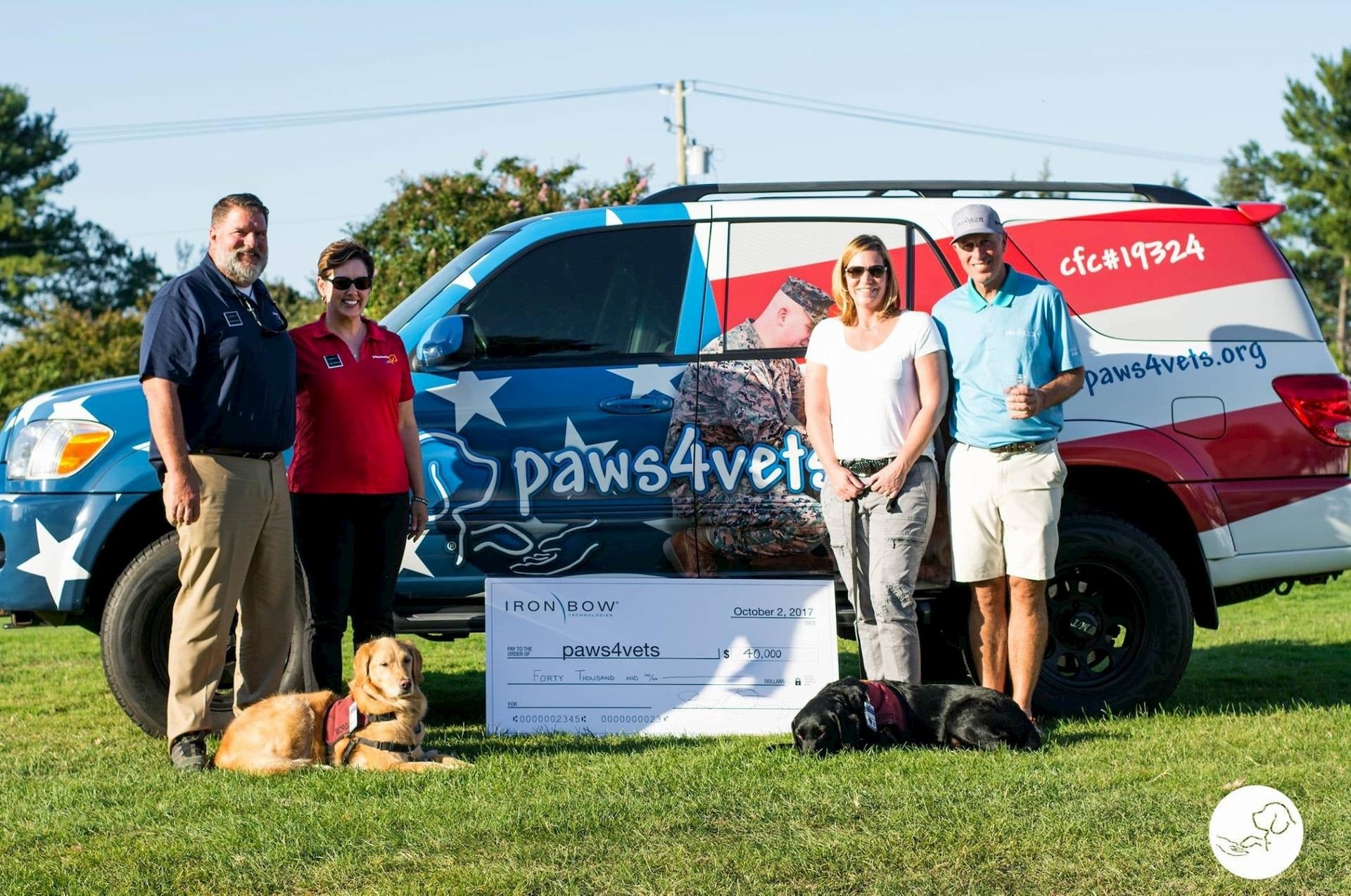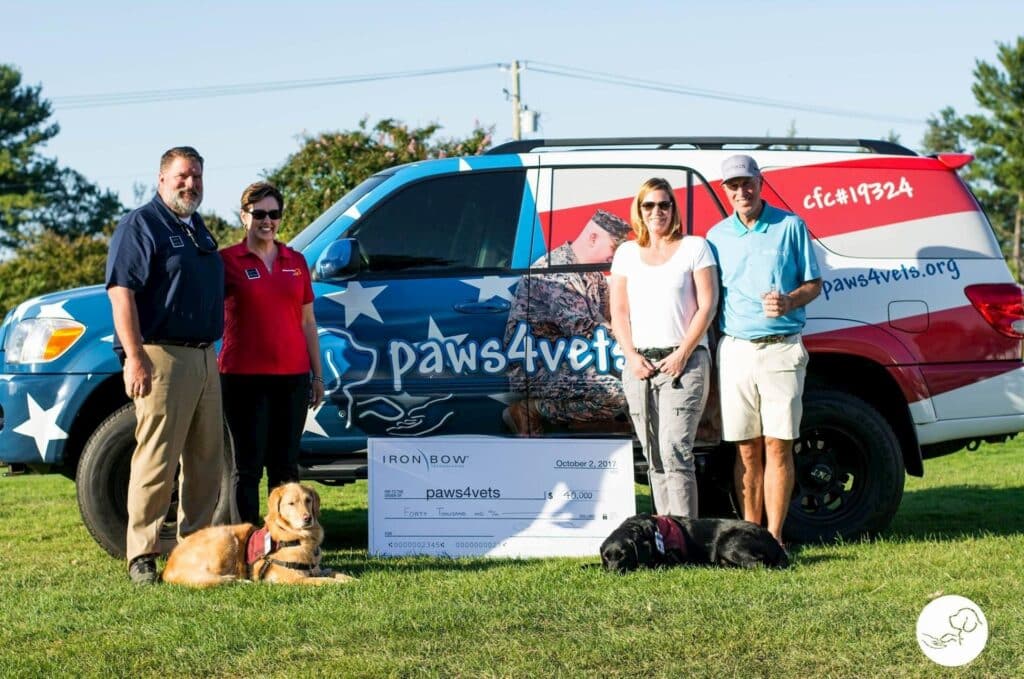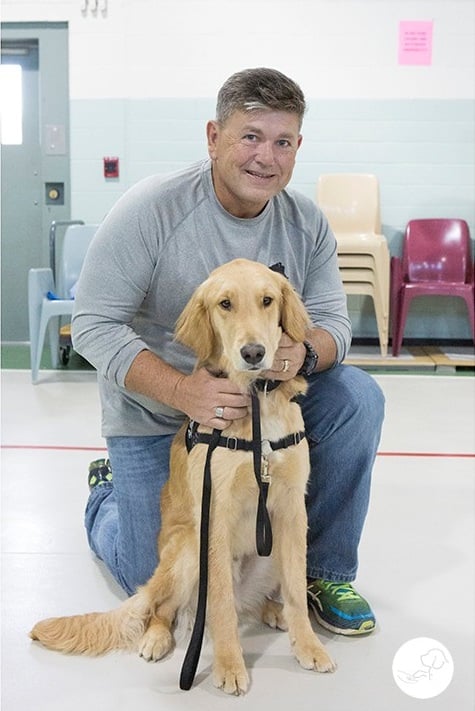 Assistance dogs require 2 years of training prior to being paired up with a veteran and cost upwards of $100,000. Our support helps provide this customized training, veterinarian and staff expenses, food, equipment and materials to the sponsored teams. With approximately 93 cents of every dollar going directly to support the Veteran and Dog teams, this is an excellent way to give back!
For more information contact Cathy Demeroto at: