Live the Life You Find Worth Living
paws4people
®️
facilitates opportunities for individuals to experience a fulfilling life by providing customized training with a highly-qualified Assistance Dog.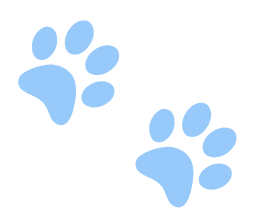 Join paws4people®️ Foundation in making a long-lasting impact in our communities by helping transform lives and by providing hope for a better tomorrow.

Get involved in volunteering with paws4people®️ Foundation events, programs, or training– your service can make a difference.

Learn more about how paws4people®️'s specialized training program is built around the needs of individual clients and their service dog.
Proceeds go towards the program
Together we can make an impact.
About paws4people
®️ Foundation
Helping Our Clients Achieve More
After training over 1,200 Assistance Dogs with one or more certifications, paws4people®️ Foundation has walked alongside and supported clients in their recovery toward a normal life.


Over the past 23+ years, paws4people®️ has developed specialized training designed to offer a unique experience for every client. Each dog is brought through a highly-qualified program that focuses on a holistic approach to working with clients and their families.
"This season in my life has been the best that I have had in over a decade. TWAIN is the catalyst that made all of this happen."
Judy Petry & TWAIN
"GEORGIA has greatly improved my way of life by helping me cope with depression, anxiety, and mobility limitations. paws4people is not just an organization, it's a family."
José Arroyo, USA Veteran & GEORGIA
"My experience with paws4people began at UNCW and now I am in my fifth year of having FOREST as my Canine Assisted Education Facility Dog. Not only does FOREST help my students progress in their gross and fine motor skills, and motivate them to communicate, but he makes them feel safe, happy, and loved."
Alexa Kirkwood & FOREST
"JETTY has not only improved my life, but he truly saved it. With JETTY by my side, I have been able to reconnect with my children, and even expand my family. I went from thinking that I was a lost cause to knowing that I matter."
SSgt Will Craig, USMC (ret.) & JETTY
Top Dog & New Leash On Life

Reach Out
Contact us or submit an application

Acceptance
Receive acceptance of an appropriate placement

Training
Participate in our proprietary training process

Your Life
Live the rest of your life and reach your goals alongside your Assistance Dog